Book Stats:
The Iron King

Julie Kagawa

Released February 1st 2010

Book 1 of the Iron Fey

4 stars
Summary:
Meghan Chase has always felt different since her father disappeared six years ago. When things at home start to go awry and her best friend starts acting strangely, she suspects something is up. But she could never have guessed the truth – that she is the daughter of a mythical faery king and is a pawn in a deadly war. Stepping through to Nevernever – the land of the fey – is only the first step she'll take in a journey across both worlds with unlikely allies to save her family and stop a mysterious force from destroying the lands of the Faeries.
Review:
The Iron King is a book that I've always wanted to read; I mean it's right up my alley: YA, paranormal, romance-ish. Actually, I did check it out from the library two or three years ago but I couldn't get into it and I think that's this book's only big flaw: the beginning. Everything else is captivating and magical especially considering the fact that I haven't read a book about fae in a while!
The MC, Meghan Chase (omg, her initials are the same as "Main Character"!), is unpopular in school because her stepfather is a pig farmer. She's resentful of her parents for seeming to love her younger half brother more, but she still loves him with all her heart. Really, this whole book is fueled by Meghan's intense love for her baby brother! Anyways, her best friend (and also her nearest neighbor at 2 miles away) Robbie is also basically her only friend away from home; they're close often pranking and joking with each other. When things are set into motion, Meghan finds herself ferried away to Nevernever and eventually sets off to find her brother and destroy the eponymous Iron King.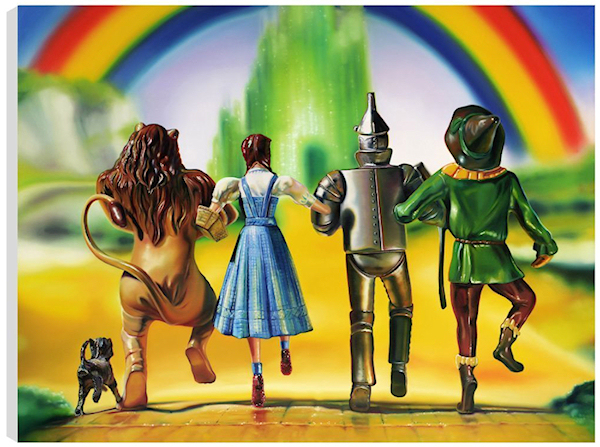 This book moves appropriately quickly once we get into the Faery world; there's never really a boring moment and from one location to the next, there's either a harrowing fight or a dramatic revelation. The beginning, however, I felt was both too long and too short. It's only use is introducing us to Meghan's family and Robbie and fifty pages of non-paranormal reading isn't all too interesting. On the other hand, Meghan's introduction to the Fey seems way too rushed: it happens like in 10-20 pages. Still, it's nice to see a PNR heroine who isn't skeptical of the existence of the supernatural. Meghan quickly accepts the fact that Faeries exist leaving out what would be unnecessary drama.
Once in Nevernever, Meghan is hellbent on finding her brother but obviously, it's a land of magic and Meghan happens to be magicless so on the way, she gathers a group of travelling companions: Puck (yes the one from Midsummer Night's Dream, Grimalkin (a fluffy magical cat!), and Ash, a prince of the unseelie court. Puck and Ash kind of form a love triangle with Meghan, but it's kept to a minimum b/c Meghan is smart and realizes she has no time for romance when her brother could be dead.
I actually liked Meghan as a MC because she's smart and quick at picking up how-to-survive-in-nevernever tips but also makes mistakes. She's determined but also recognizes her weak points. Sometimes, the sacrifices she makes seem a bit extravagant but then again, it's just a sign of how much she loves her brother. Really, there's nothing bad about her though the slow beginning does not make it easy to warm up to her.
Despite how much I love the other characters though, Grimalkin is my fav, he's a cat for pete's sake! He's sarcastic, confident, but also undeniably cute (his fluffiness is often brought up).
Kagawa tries to make it seem like he's only doing things for himself but I am not buying one bit of that. I mean how can anyone stick with this gang for a whole book and not care for them a little?
I think this first book has set itself up nicely for a whole series to follow. There are a bunch of unanswered mysteries remaining giving plenty of room for more books. I love this bunch of witty characters, the vividness of the faery world, and I'll need to get a copy of the second book soon. I still can't believe what took me so long to get into this series!